Famous Faces was recorded in London. The lead vocal session singer likes anonymity. Session musicians also performed the backing tracks.
Words and music are by John Fu as a stage name, the writer and person behind it is Fu Wai Yuen. As a producer John Fu is known as FuMusic.
---
The song tells a well known story from a particular perspective. The composer John Fu provides his insight into what he wrote the song about.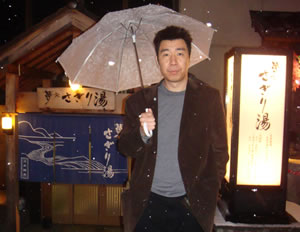 "Famous Faces is about a lover who has become indifferent since he became famous.
However, the protagonist of the song is still very much in love with him. Even though she realises that she was not in a good relationship, she can't let go of her feelings for him."
---
Cover girl Madeleine
The release art cover girl for Famous Faces is not actually the singer on the recordings.
Meet the Famous Faces cover girl, Madeleine. This photo was taken at a party, years prior to Famous Faces being written.
It just seemed the perfect photo for the concept for the cover and Madeleine was happy to grant her consent to it's use.
Madeleine was attending an event with her parents when the photo was taken. It was a celebration to mark the official completion of a mud brick house on the South Coast of NSW, in Australia.
At the party, Madeleine also spent some hours jamming on bongo drums, accompanying other musicians on guitars, as the party got into full swing.
Contact was made with Madeleine to use the photo, nearly two decades later. So it seems true to say it would have been an unexpected 15 mins worth of fame. Photo by ©2002 Nick Chance.
---